Already posted this on Twitter, but here is a hint art from a hack I am creating for Mario Odyssey's 1-year anniversary next month. SMSW development will resume as normal following its release. Can anyone guess where this is?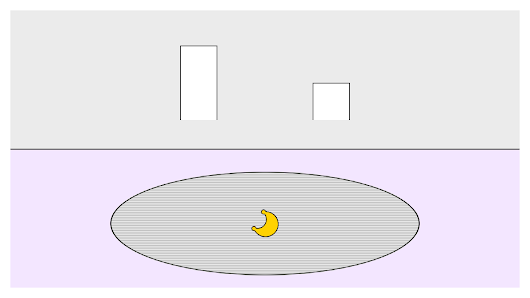 Anyone has the discord server?

Although the inner mechanics like the shop and arcade are not complete, the new hub area itself is complete enough to mark off the list - I intended to do this a week or so ago but forgot. I've also changed the progress system a little to exclude vague information like "arc 2" and instead include more useful data like which levels have all their modes complete. Once everything on this list is complete, I will create a new progress counter to track remaining tasks like bug fixing, special code, secret levels etc.

• Current Project Progress •
• Updated 21/08/2018 •
Hub (+Intro/Ending): 4/6
Main Levels: 15/16
Main Level Sub-Areas (New): 4/5
! Switch Levels: 4/4
Boss Key Levels/Battles: 6/6
Original Side Levels (+Purgatory): 3/4
New Side Levels: 4/4
Total Levels: 40/45*
• Extra Details •
Minigames: 0/10
All Modes Complete: 1/16 **

* Some levels are deliberately excluded from this total to minimize spoilers
** These indicate that I've finished all extra game modes such as Time Attack.


Hi guys in addition to youtube and google plus there are other portals to follow the developments of this fantastic game (like a facebook page or other)?
Thanks to those who will help me.

Below you will now see the size of the main 'Todo List', which includes many tasks such as coding, levels, costumes, music, modes and other features. I've added this in an attempt to more accurately convey the progress of the game.

Sometimes the size will increase - this does not necessarily mean we are further away from completion, but rather that I've added more detail in the todo list for convenience. When it decreases in size, this will usually mean I have ticked off some tasks. I'll soon be re-organizing the todo list so it only includes tasks that need completing, rather than general notes about the game.

Todo List: 35,972 Bytes
Second Arc: 1/30~
Hub (+Ending): 3/5
Main Levels: 15/16
Main Level Sub-Areas: 4/4
! Switch Levels: 3/4
Boss Key Levels/Battles: 6/6
Original Side Levels (+Purgatory): 3/4
New Side Levels: 4/5
Total: 38/44

Just here thinking what the new character is going to be in star world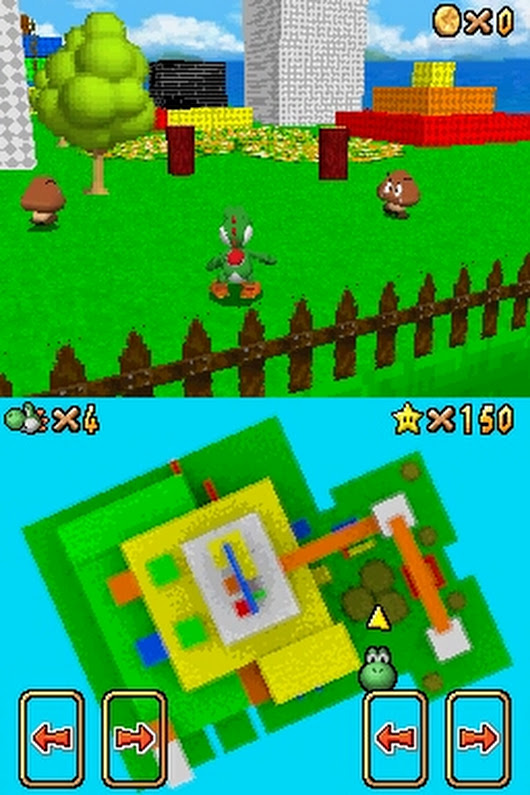 Finished coding the essential game modes, so I can start incrementing this counter now.

Second Arc: 1/30~

I don't know if it is possible, but it would be amazing to have some sensibility with the 3DS joystick. Oddly enough, in SM64DS there is some sensibility when walking. If not, I would at least like the option for vanilla controls to run when pressing the button, since it is a little more intuitive. Aside from that, the game's looking great and can't wait for it to be released!

My mouse disappeared and I did what the guide to fix it but it still was gone. Can anyone help?

So people are aware, I am currently focusing on finishing coding all the game modes, since this will be essential before I can fully complete any milestones of the second arc - once this process is done, I would estimate each increment on the arc 2 counter to take roughly 2-3 days each in most cases. Some of these milestones are small enough to complete multiple in a day, though. Once the game modes are all coded, I intend to do a video of one of the more fun modes - Time Attack.



Hello everyone!
It's been a while and I still haven't seen a video on how to clip through the Bob-omb Cruise wall, so I decided to experiment a bit by myself and did a video about it :) You can check it out here >
https://www.youtube.com/watch?v=a3yHwbVTK-g

I cant help but notice that every preview Mario seems to be missing his hat is that something you have to unlock in the game for abilities or am I just looking way to deep into something that has no meaning?

Hey shelux. Love the new preview. Quick question. You said a complete new Mario game hack from scratch what's supposed to be all the coding for star road 2. You said In the most recent video you are implementing some mechanisms, coding or story from the star road 2 to star world. Does this mean your scraping star road 2, Are we going to still see star road 2 for N64 or no?

Hi, SKELUX. You should put Sonic as a costume for the fastest character in the game. Mario, in that case, if you don't have a brighter idea. That would be amazing. It would be nice to have a variety of costumes for the different characters. 😊

I'm getting this when launching the game with my R4i 3DS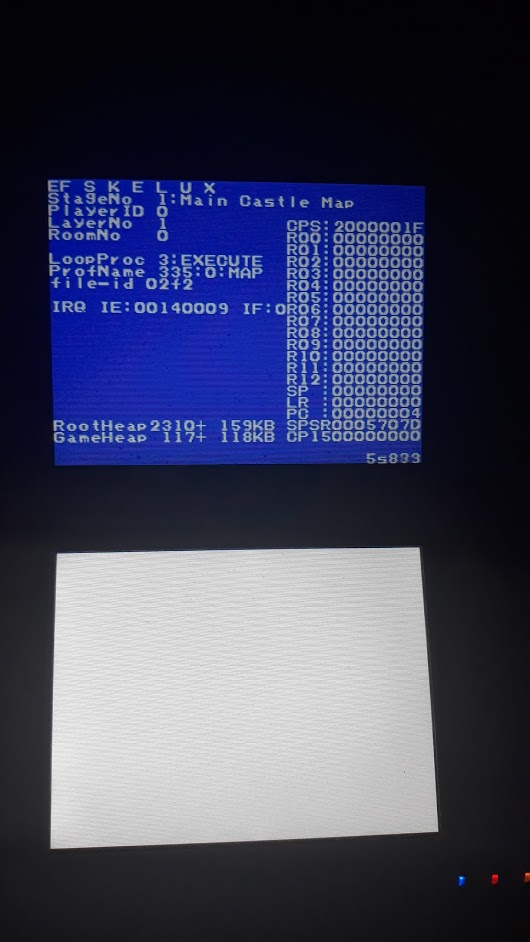 I've been playing Mario's Holiday for over a week now and I am loving it. I just can't get the last star on Bob-Omb Cruiser and I can't get to the roof of the main HUB, I can't seem to wall jump and I've tried everything.

Is there a way to add cheats to Mario's Holiday?

Can someone post a link for Star Road Light Edition, all the links I found are dead and I want to play w/ sound on my PSP GO. Also,
+
SKELUX
do you think you could make a patch similar to Light Edition that works with all rom hacks like your multiplayer patch? Maybe just lowering the resolution or field of view would do the trick. It would feel like low poly odyssey on a low spec switch seeing my GO play rom hacks full speed w/sound.


This game will also have an opening cutscene and an ending cutscene?

I made this quick video that explains how to get the 7th star in Bob-omb Cruiser. Since it's kinda tricky to get, I thought it could've been useful for someone.

how do i do star four on the bob-omb cruiser?

If in Super Mario Star World I used the cheat for the widescreen the game will be freeze?
I hope not, because the image (below) is significantly better.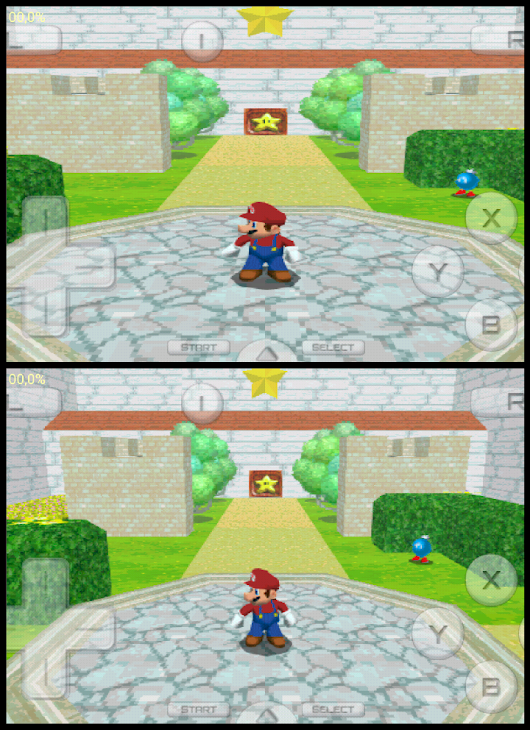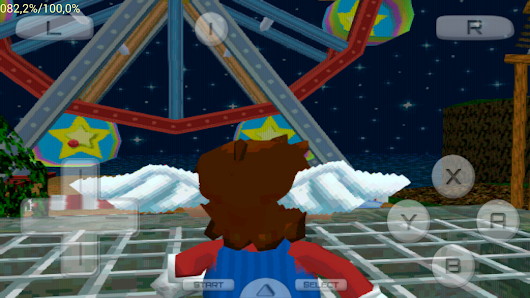 I have been playing through the Mario's Holiday mini-hack and so far I've gotten 24 out of 25(?) stars, but I have no idea how to get Star 7 in Course 2. Does anyone know how to get that star, and also exactly how many stars are there in total?



The anti-cheat feature,

So I tried out SMSW on Twloader (A ds emulator for the 3ds.)
and well it gave me a blue screen.Turns out the anti-cheat implementation
seems to be the problem.So will you ever release a version without it
for Twloader and alike?

The hub and the two levels of the demo (Super Mario's Holiday) will be part of the complete game?

Can anyone here confirm if the hundred coin star is in Mario's holiday and where the seventh star is in Bob-omb Cruiser?

a little question about the game, in the group info says: Upcoming ds/3DS Mario Fangame, How its going to work on 3ds? via nds-bootstrap (aka twloader)?

Will this game work on Supercard ds2 with patched mode?
Clean mode is sooo Slow loading...

Can we talk about other Super Mario 64 hacks in this community?
If you can not, Skelux can delete my post.
On youtube I just found a video of one of my countryman (Italian) on a level of Super Mario 64 of a hack not yet complete (the video dates back to 3 years ago):
https://youtu.be/a-sGrCQqSYU
I was very impressed with its level design and I thought it would fit well with the amazing levels created by Skelux in Super Mario Star World.
If you like Skelux, maybe you can try to get along with the person who created this level to add it to Super Mario Star World (even if that would mean delaying the game's release)
And you of the community what do you think of this level?

So the sm64ds controls test got removed from mediafire. Anyone have a ROM they can send me?

I recently tried out the controls, and I find "Standard" hard to use. My suggestion is to change Standard to normal SM64DS controls. If this doesn't happen, SMSW will be hard to control. (For some people)

Will Star World be playable on a 3DS?

+SKELUX Was there a Patreon reward this month?

Koopa Canyon is complete, except for the specially-coded objects. All levels which needed remastering are complete.

Hub (+Ending): 3/5
Main Levels: 15/15
Main Level Sub-Areas: 4/4
Cap-Collect Levels: 3/3
Character Key Levels/Battles: 2/5
Boss Key Levels/Battles: 6/6
Original Side Levels (+Purgatory): 3/4
New Side Levels: 2/3
Total: 38/45
Requiring Remastering: Complete!

Star road download link? The origami 64 one is not working for me. Thank you .

will this work with twloader on the 3ds?


Hey SKELUX, I have some questions for you. Actually, anyone could answer these questions.

1. So how has Yoshi changed in this hack? What advantages does he have over, say, Mario? I ask this because I feel as if Yoshi was underappreciated in the original SM64DS, the only reason you needed to use him after unlocking Mario would be to unfreeze stuff with his fire breath.
2. How many stars do you think have been added/how many total stars are there? SM64DS added 30 new total stars, 15 from the regular levels and 15 to secret levels.
3. Since this game is pretty much cheat-proof, maybe you could release a sort of mini-demo? I was thinking that it could include the first hub area, the first five main levels, and the Yoshi character level.
4. Will the Power Flower have any purpose, since the Vanish/Metal Caps have been added back in?
5. How did you code in a fifth character? And can you give us a tiny hint about their identity?
6. I'd love it if you could put a star in the game over level!
7. Will there be a star that requires the wing cap, vanish cap, and metal cap to be active at the same time?

I think that's all. Let me know your thoughts down in the comments, and I'd really appreciate it if you took the time to answer these questions, SKELUX. I've been a fan of Star Road for a long time, and I'm amazed by your devotion to this project. Who would have thought that you could hack in a fifth character? Never stop hacking, SKELUX!

tfw half the comments I get on YouTube are now 6 years olds accusing me of stealing ideas from Kaze for hacks I made several years ago.

Most player physics are done, I have a course menu working, and new controls mostly done.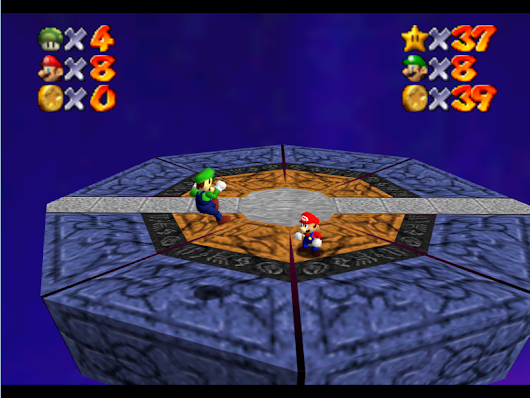 Can I add levels in sm64ds? (not replace)

Im just wondering. How will the random level spawner work. Does it have a preset pattern of Platforms and obstacles. Or does it place blocks where ever it needs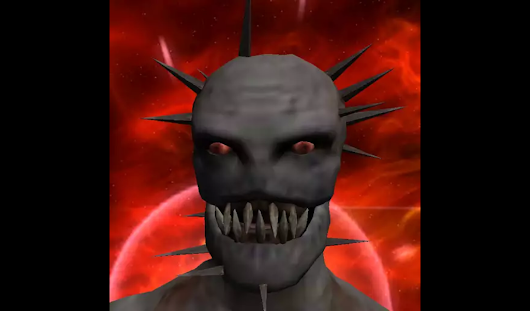 My first Android app is up on the Google Play Store, come check it out!

Super Mario Star World will probably be one of the most insane rom hacks EVER. It has so much to it, New Levels, New Easter Eggs (possibly old ones!) MAYBE NEW CHARACTERS?!, and a RANDOM LEVEL GENERATOR!!! What's next?!


Well i have updated Super Luigi Star Road with some mistakes fixed and new content added and some other announcements you will see even at the very end ;)

Waiting for Super Mario Star World? No problem! I got ya covered!

This was originally made by Quasmok and me when we worked on the first version but it was buggy xD. Now i fixed all the bugs in it and you can even play with new move sets too! To make the gameplay feel newer then before!
Luigi fans can also enjoy this new version!

I made this "double" hack with Skelux's permission. It's because Luigi wasn't in the original Star Road (he does appear in multiplayer though) and Luigi will appear in Super Mario Star World. So i thought it would be fun to make it. Enjoy everyone. let me know if there is some bugs in it :)


+
SKELUX
(This would replace the regular Mips Star where you have to enter his cage) So I have had this idea for a little while now, and I wanted to suggest it you. I think it would be really cool to enter a rabbit hole and enter Mips house underground, instead of entering a cage to get him. I thought this would be cool because it would be something a little different then compared to the original. You could still have to use the invisible cap to get into the rabbit hole leading to his house, like lets say the hole guarded by leafs or somthing. I would really appreciate the feed back from you Skelux, Thanks for reading this man! (If you did lol)

SMSW is now cheat-proof, most action replay/gameshark codes crash the game and you can not edit the internal files with any program :)

All the new code for SMSW I've written currently takes up 230KB in raw text, in otherwords 236,016 characters or 4x the length of SM64 Multiplayer's code.

Colossal Candy Clutter sub-area is complete, except for some of the coding for new objects. I also have the level model for another boss basically finished, but I'm going to tick off some more coding tasks from my todo list before I complete that level.

Hub (+Ending): 0/5
Main Levels: 15/15
Main Level Sub-Areas: 4/4
Cap-Collect Levels: 3/3
Character Key Levels/Battles: 2/5
Boss Key Levels/Battles: 6/6
Original Side Levels (+Purgatory): 3/4
New Side Levels: 2/3
Total: 35/45
Requiring Remastering: 1 Remaining

Who knows if Skellux is working on a 4 Player Super Mario 64 Multiplayer with Splitscreen but if this does happen who do you think are the most likely to be player 3 and 4 for me the following are likely.
Wario&Yoshi: It would make sense since they were in the DS remake.
Wario&Waluigi: We have the Mario Bros, why not these sexy friends
Blue&Yellow Toad: They been on 2d adventures with the Bros since New Super Mario Bros Wii so it also makes sense too add them here.
Blue Mario and Yellow Luigi: These recolors are from the Mario Bros GBA Battle Mode in the Mario advance remakes and M&L SSS. The Blue Mario has light yellowish overalls almost looking white and yellow Mario has white overalls. I only said Luigi gets the Yellow Mario alt because 3 Mario's and 1 Luigi would look weird. Also it would be much easier to use recolors instead of adding new models and stuff. image is taken from StupidMarioFan1
Personally I vote for Blue Mario and Yellow Luigi just because of how easier it would be too add them and the Mario voice clips would fit in much more than having new characters have Mario voices who would you guys vote for?


6%
Yellow Toad and Blue Toad
16%
Blue Mario and Yellow Luigi

I've spent the last two weeks focusing on ticking off SMSW coding elements. So far, I've finished re-coding the Vanish Cap and Metal Cap to be used by all characters (although metal cap is now a completely different ability), ticked off a whole bunch of bug fixes, and coded in many new enemies/npcs/objects.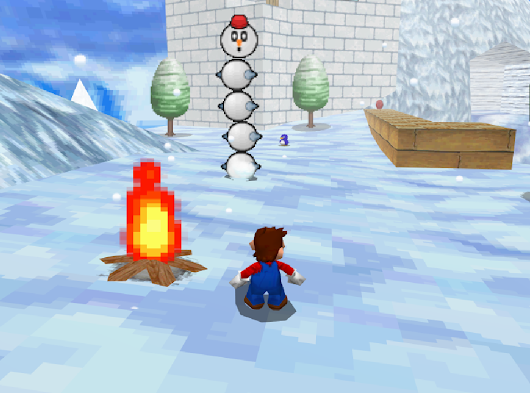 Requiring Remastering: 1 Remaining

Colossal Candy Clutter remake is done, this was one of the first levels I imported so it needed quite a bit of work. The textures were especially troublesome, I needed to re-drew or modify most of them to be imported at a decent quality. My plan now is to tick off a bunch of todo list items then make the new sub-area of CCC.

I just realized, I don't think I've ever seen a video of someone collecting every dragon coin in SMSR.

SM64DS Multiplayer 1.1 is up:
http://origami64.net/showthread.php?tid=760
*Fixed throwing Bowser
*Can ground pound while flying
*Camera follows both players while swimming and flying
*Underwater shells are grabbed automatically and released with L/R
*Fixed Player 2 spawn overlapping Player 1 in certain stages
*All rooms are always visible (i.e. Inside Castle, Big Boo's Haunt)
*Fixed duplicate messages after collecting stars
*Fixed grabbing keys for Player 2
*Fixed controllers sometimes switching (hopefully)
*Doors and star doors work for Player 2


How do I get a demo of SMSW ?, paying? xD

Remake of 'Secret Woods' from The Missing Stars, the first SM64 hack.

I've been following the development of Super Mario Star Road DS (or Star World now. I think it does fit better since this will have more content than SR and will be a fairly different game. Anyway) for quite some time and I'm amazed at the progress that has been made. I thought this would just be another hack that was never finished, but now it's nearing completion!
I found out about SR ages ago and I specifically remember trying to emulate it on my PSP. Didn't go too well...
Anyway, very very very very VERY good job on this so far and please don't stop creating awesome Mario hacks and tools!

+
SKELUX
​ When your done with SMSW (and the SM64 4 player hack) can you make a SM64 hack where you are able to change between four characters(Preferably Mario, Luigi, Wario and Waluigi with their own properties and stats like Luigi jumping higher, Waluigi being the fastest etc.) on the file select screen?

(Hello im new here so ill just leave this here)
Should it be called Star World or Star Road DS

Just found out that my New Nintendo 3DS XL can load flashcards so I will be playing it on that system not my dsi xl

Do you want Super Mario Star World 2 to be on the DS or the 3DS?
57%
DS (Super Mario 64 DS Hack)
43%
3DS (Super Mario 3D Land Hack)

I just randomly thought about this, imagine if there were a co-op mode for SMSRDS. Im not asking for it to be implemented but the thought just ran past my mind(I would be lying if I said that wouldn't be cool in my opinion). Im pretty sure it could be done but that'd probably extend development time drasticly. I know not every game works with co-op but in my opinion multiplayer hacks make any game way more fun, even games that are single player for a reason.


+
SKELUX
​ How long did it take you to get paper mario 64 multiplayer working? Oh and since you were able to do it in 64 is there a chance you would be able to do the same thing to thousand year door? Or would thst be different or take too long?

Also
+
SKELUX
​ if I were to pledge 100$, the reward is a ready to play SD card that works as a DS cartidge correct? Like I could just pop it into my DS?


Finished remastering Sky Land Resort, turned out to be a bigger task than I thought.

Hub (+Ending): 0/5
Main Levels: 14/15
Main Level Sub-Areas: 3/4
Cap-Collect Levels: 3/3
Character Key Levels/Battles: 2/5
Boss Key Levels/Battles: 6/6
Original Side Levels (+Purgatory): 3/4
New Side Levels: 1/3
Total: 32/45
Requiring Remastering: 4 Remaining

I think you guys will really like the new Wario key boss, I'm reluctant to spoil it though

Caps are now a permanently collectible item for each individual character, giving you a defense boost. This gives a purpose back to the old cap switch levels, since there is only one cap switch in SM64DS. Every character starts the game missing their cap.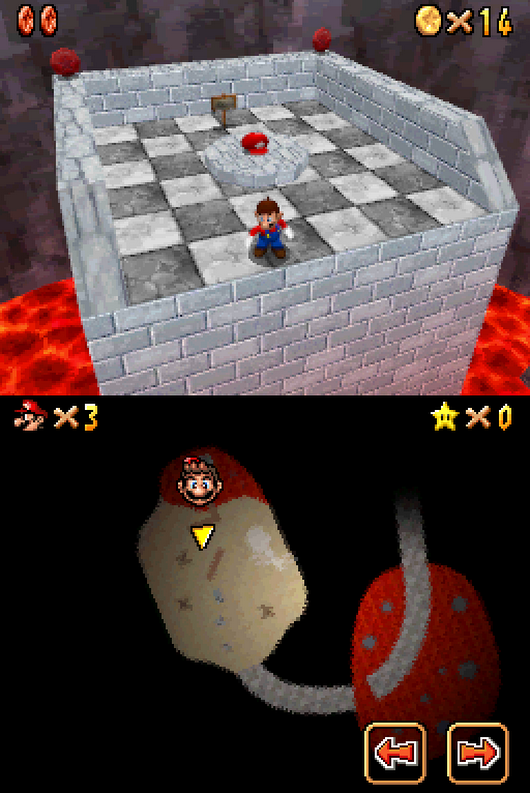 Main Levels Complete, 14/15
Side Levels Complete, 12/17
New Levels Complete, 3/>8

Starlight Runway is complete, the level interior is heavily redesigned as I've previously stated, and there is some fun new code throughout the stage.

this might be a dumb question and sorry if its already been answered but is there a new room for changing characters or is it menu based?

Can a Bob-Omb Survive in the Deeps of a Sea??
The answer...
Yes, Yes and Yes!!
a Bomb can Explode with a Single Touch, Survives in Water, Logic


How do I play this? Do I need to patch a rom? Or is there a prepatched version?

Hey Skelux any chance of you making a video on how you made sm64 multiplayer?


As a fun video (possibly series) I'd like to make, I'm going to try re-composing a song entirely by memory alone. I'll be recording clips of it being made and a comparison to the original at the end of the video, probably with commentary throughout. What music/song ideas do people have for me to try? I can't choose one myself because then I'd have to listen to the song, and that would be cheating.

-On a SRDS note, I've finished re-designing 3 levels which had already been ported but weren't up to my current standards and techniques.